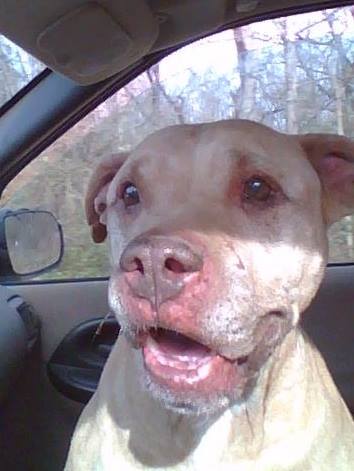 Latte
Latte will have her spay tomorrow. She has lots of lumps and masses. Dr. K will remove some of the larger ones, and send tissue from two different ones for biopsy. If he removed all of the masses and lumps, he would have to make a skin flap because there wouldn't be enough skin to close her. I can't wait for her to come home. I told Burke all about her and he said "I'll share my bed with her, mommy."
Dot's Old Dog Home had to pay for her spay surgery and remove a lot of different masses.
Please consider donating directly to Dot's Old Dog Home Rescue to help pay for Ruthie's surgeries!